The Martin Leonardo da Vinci Guitar
Here are some looks at a work in progress that became this: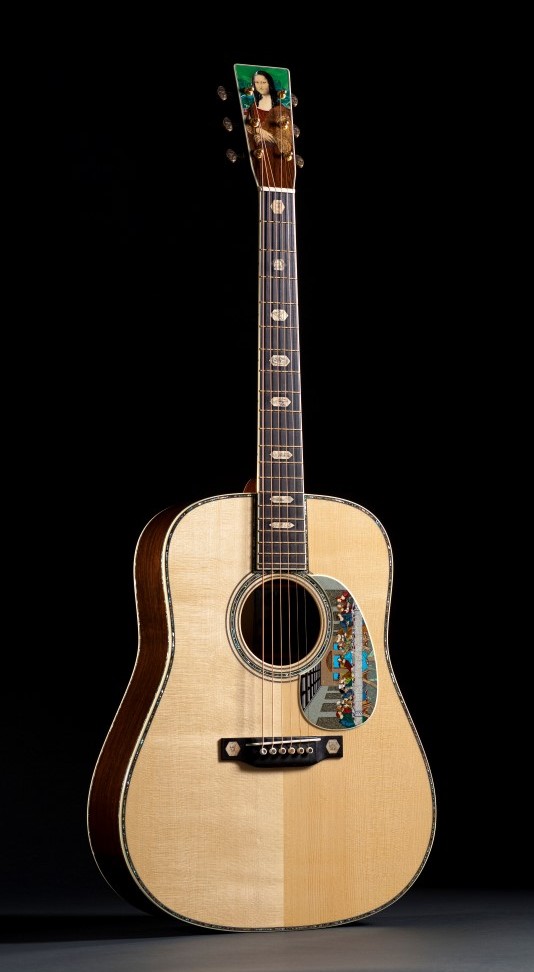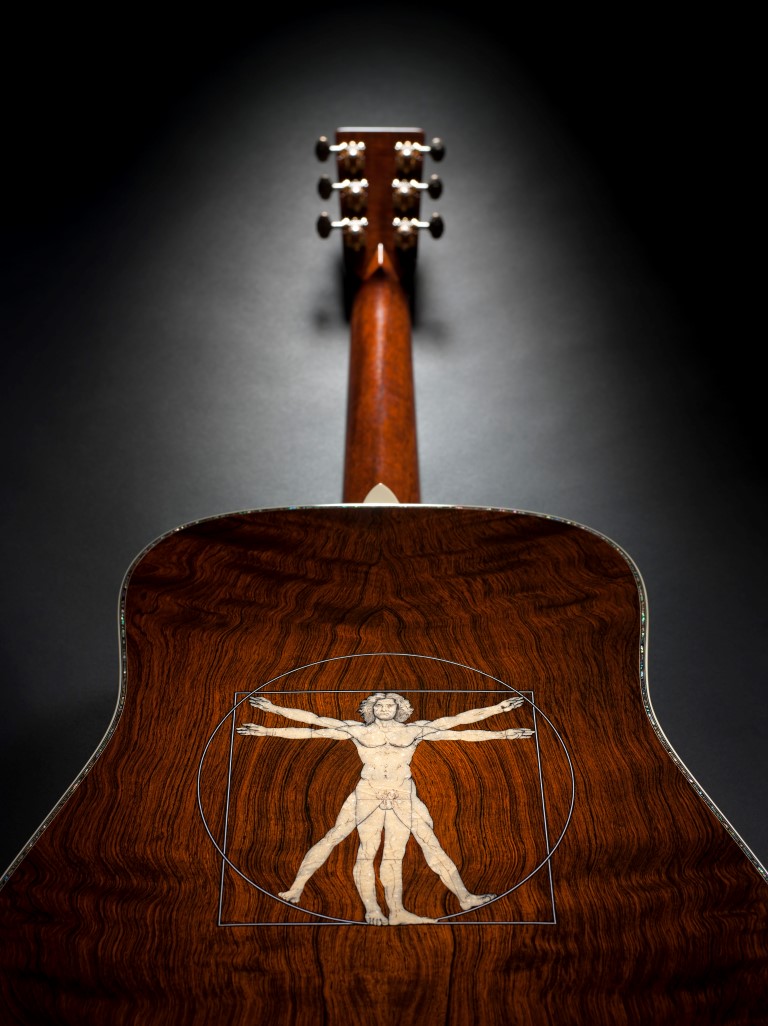 Here's the bridge and my rough sketch for the images:


Here's Harvcy Leach's headstock design and inlay before it was attached to the guitar.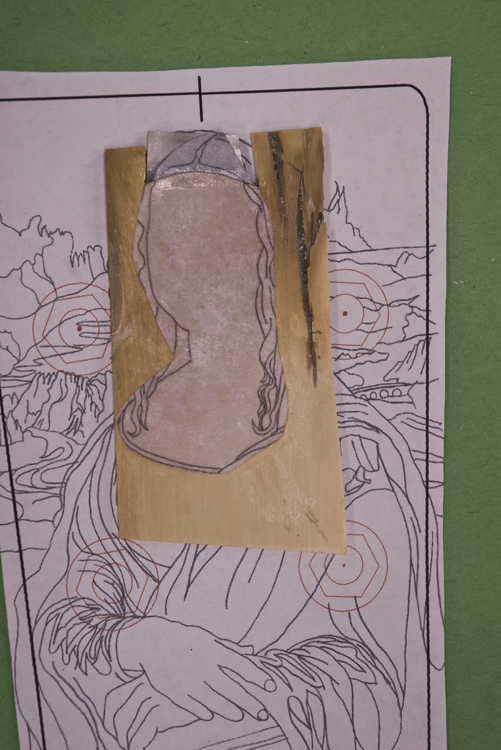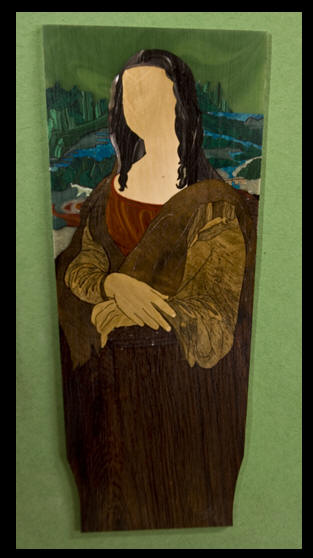 Next is one of the fret position markers, model and finished. The scale measures 1/100ths of an inch.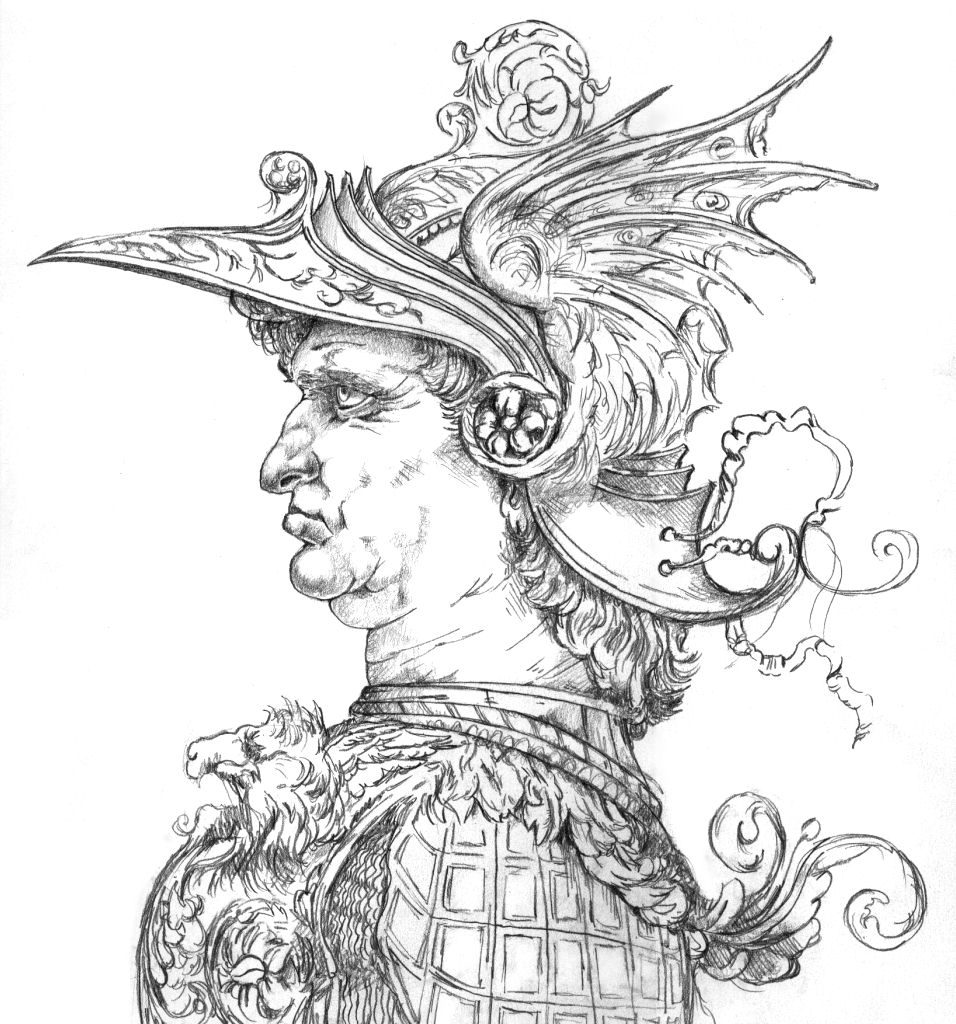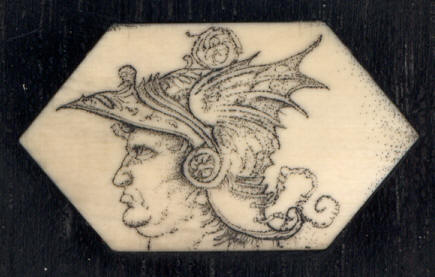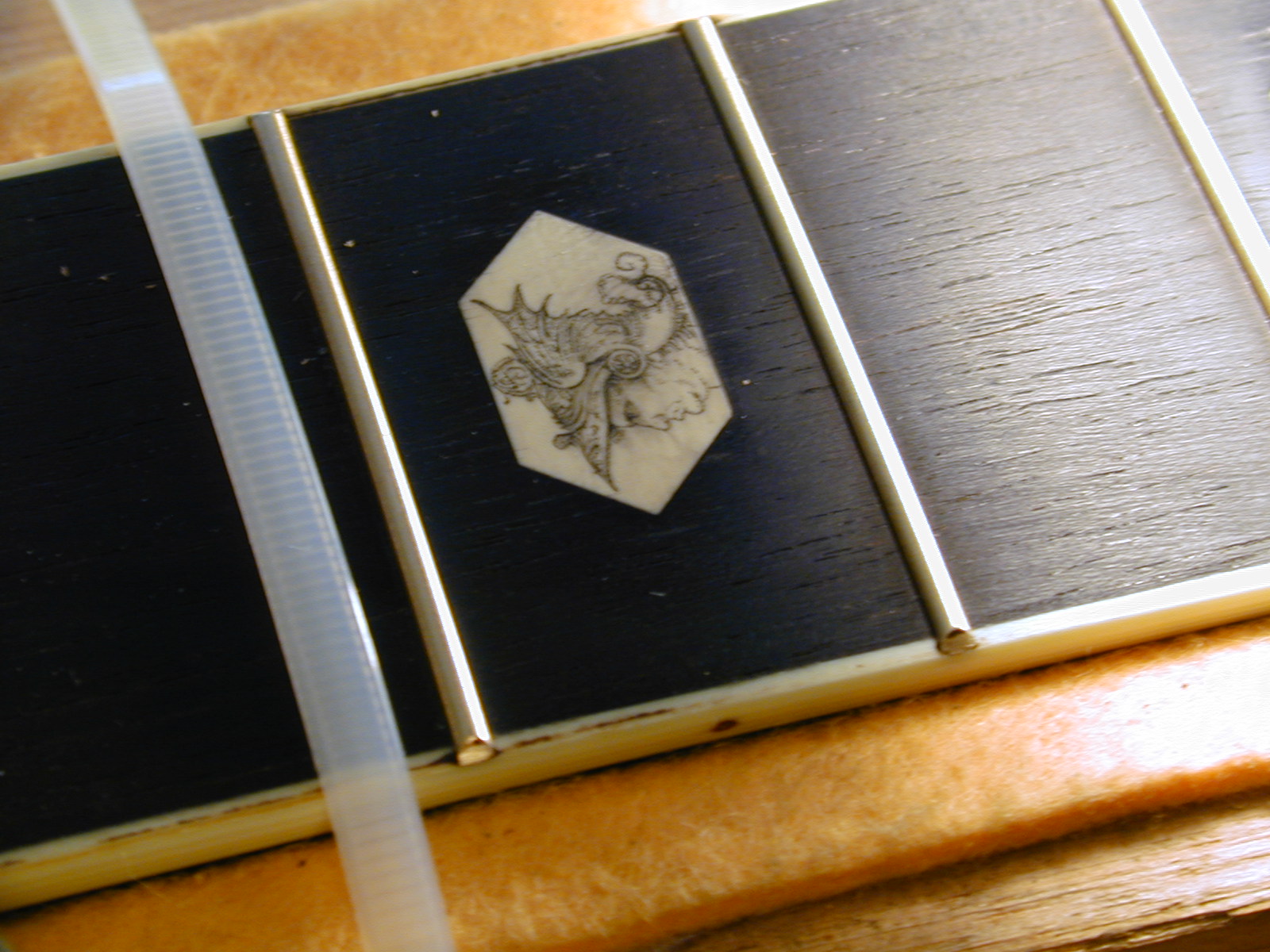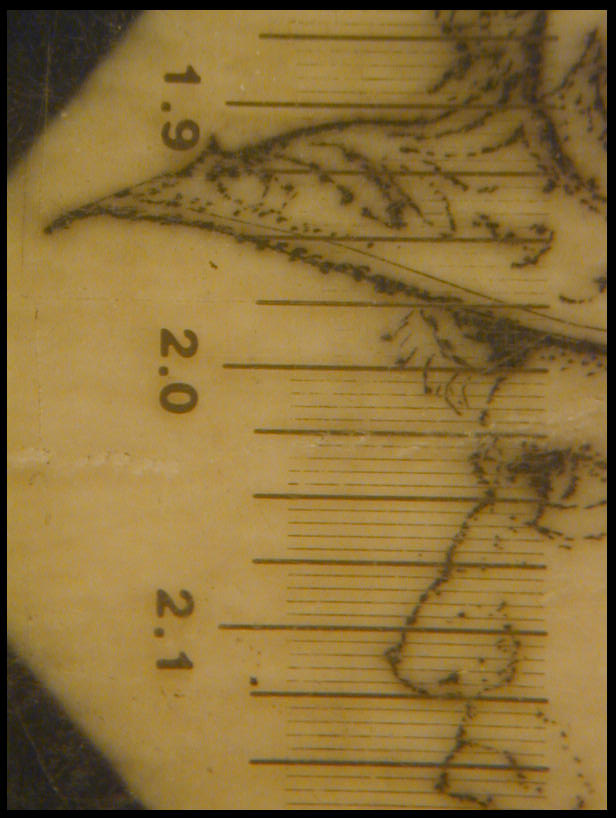 Another marker. This is where I signed my work, mirror image after Leonardo...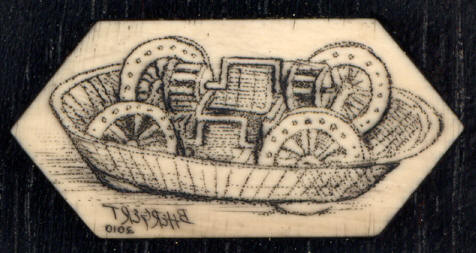 And the unveiling at NAMM 2011. Dick Boak, a grinning Eric Galletta, and me. Me playing with Chris Martin making sure I don't run off with his guitar.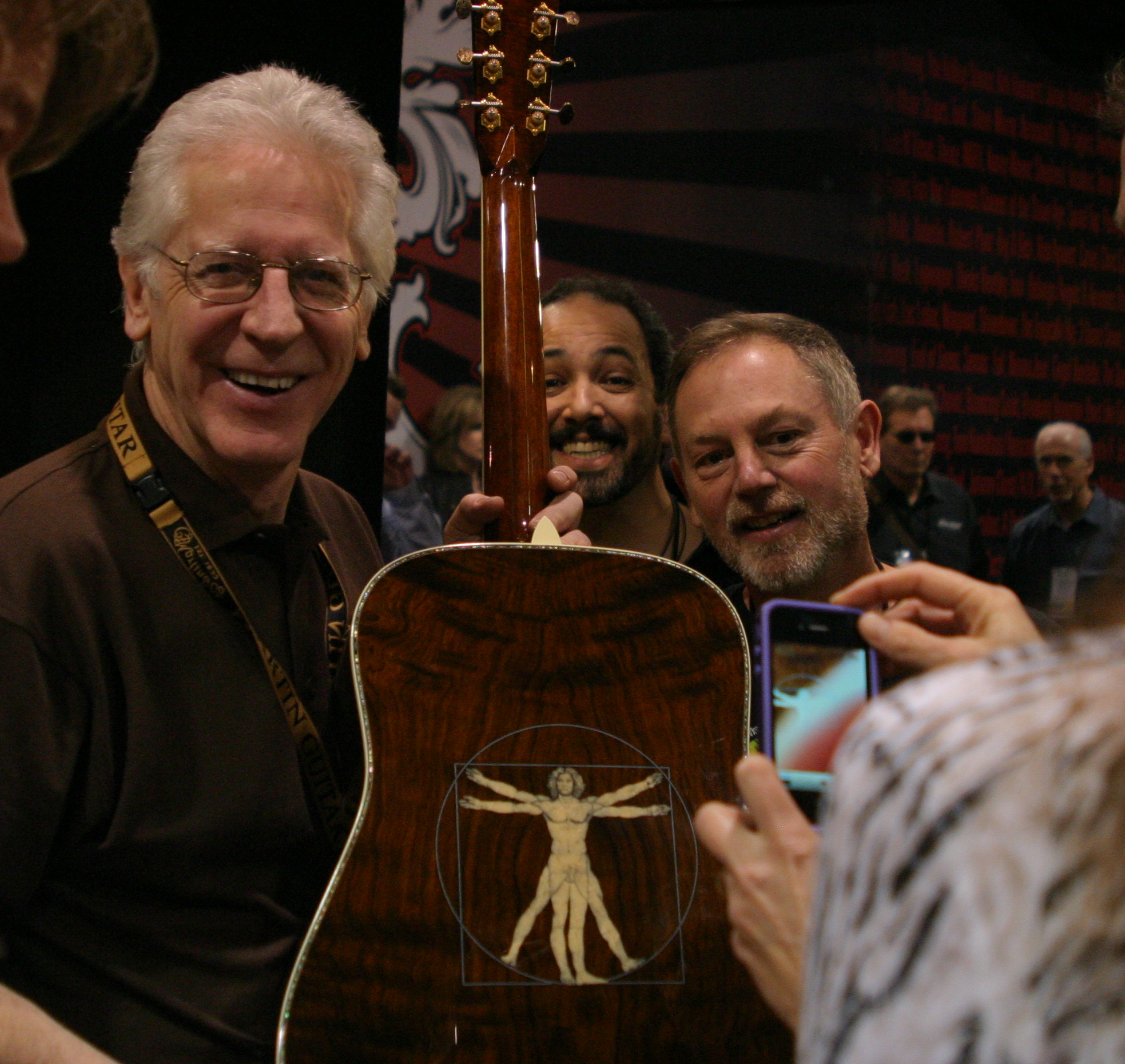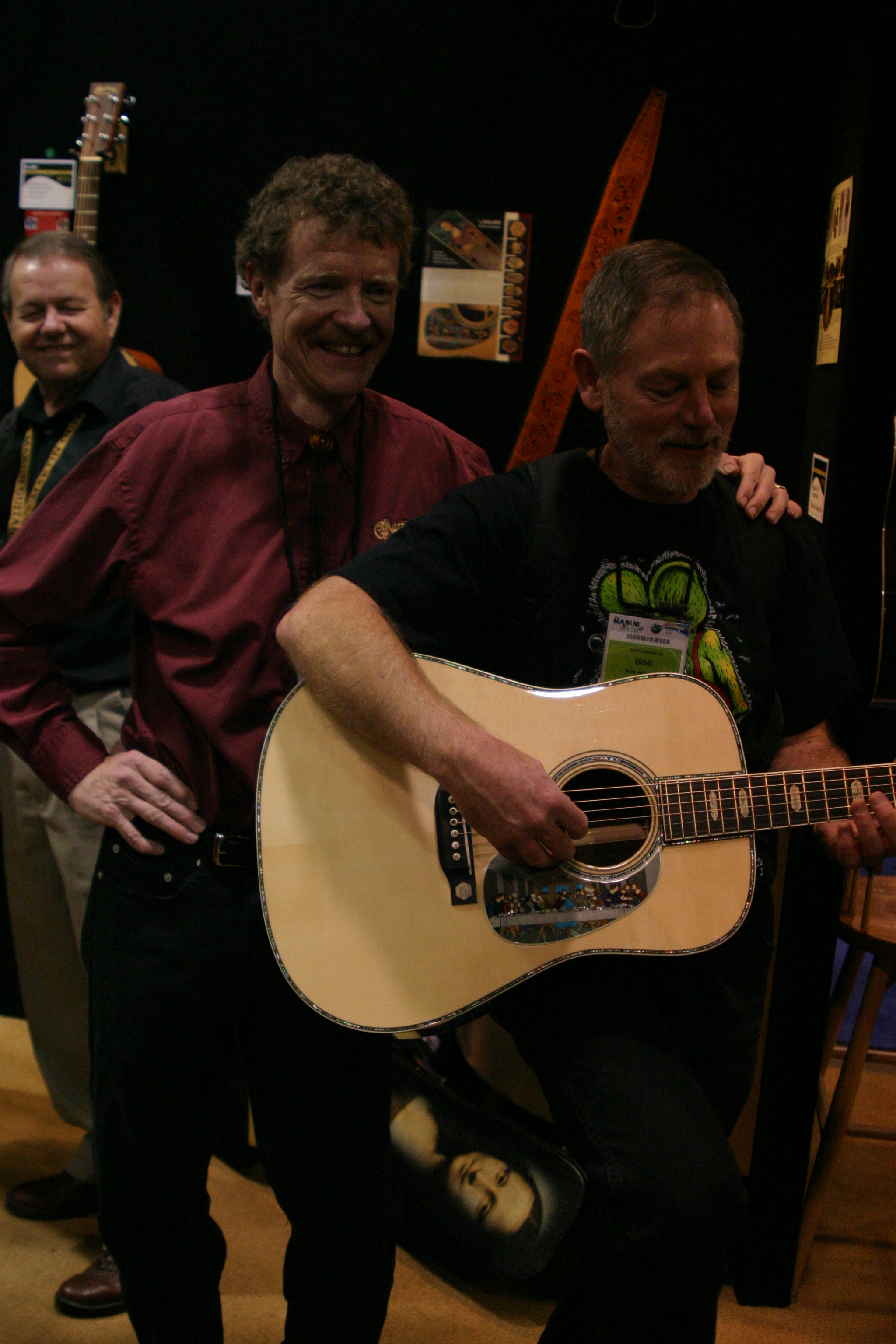 Harvey and I being interviewed for a Japanese guitar magazine.